HOW WE DETERMINE THE PRICE
Pricing in a Junk Free Planet is determined by volume your "Junk" takes up in our truck. During our phone call we can give you an estimate of how much it will cost. However, we need to see the actual load to determine the final price. The price for a minimum load is $130. The price then increases by the amount of load in the truck. Use the guide below to determine the approximate cost. The shaded area indicates the loaded portion of the truck. Note: A Junk Free Planet cannot take any loads that have paints, chemicals or solvents.
For Payments, we will accept major credit cards and payment by PayPal.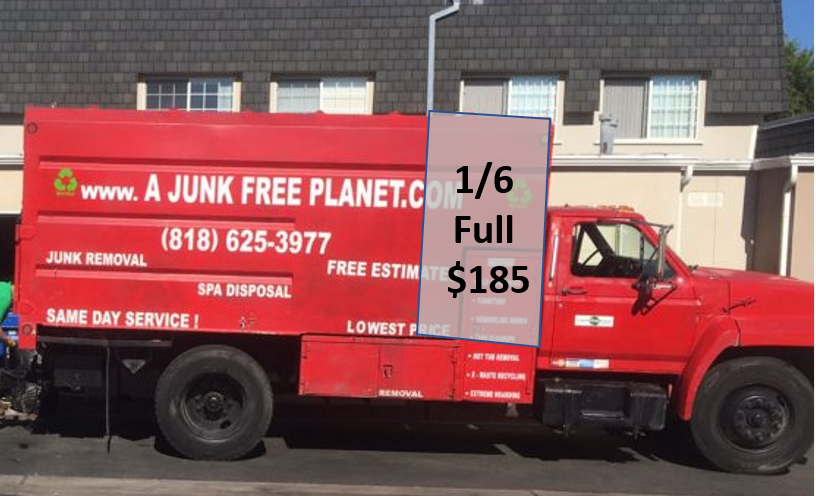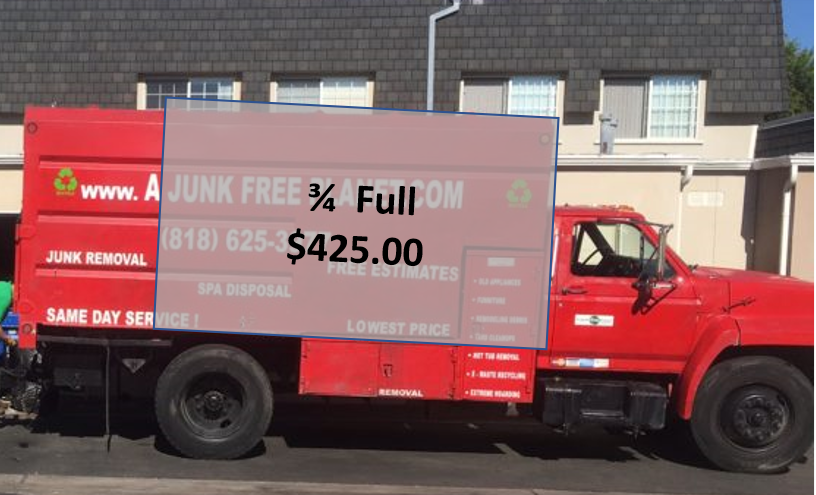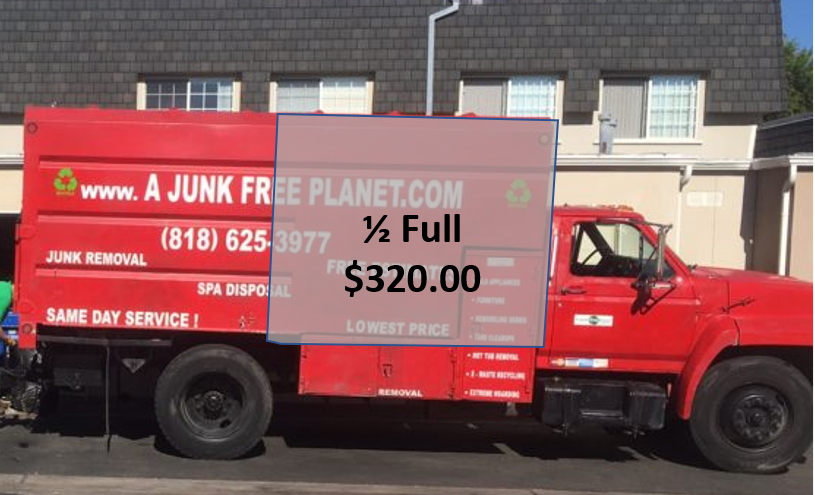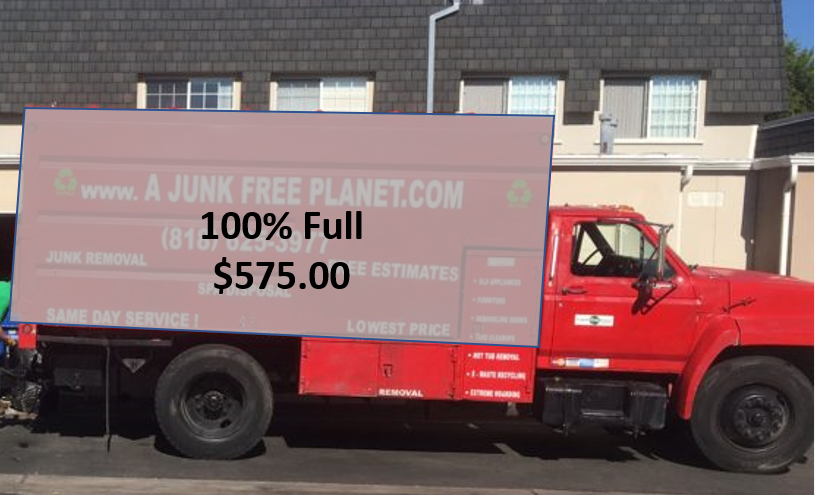 CALL A JUNK FREE PLANET AT (818) 625-3977 FOR A FREE ESTIMATE
FOR PAYMENTS – WE ACCEPT CASH, CHECKS AND MAJOR CREDIT CARDS